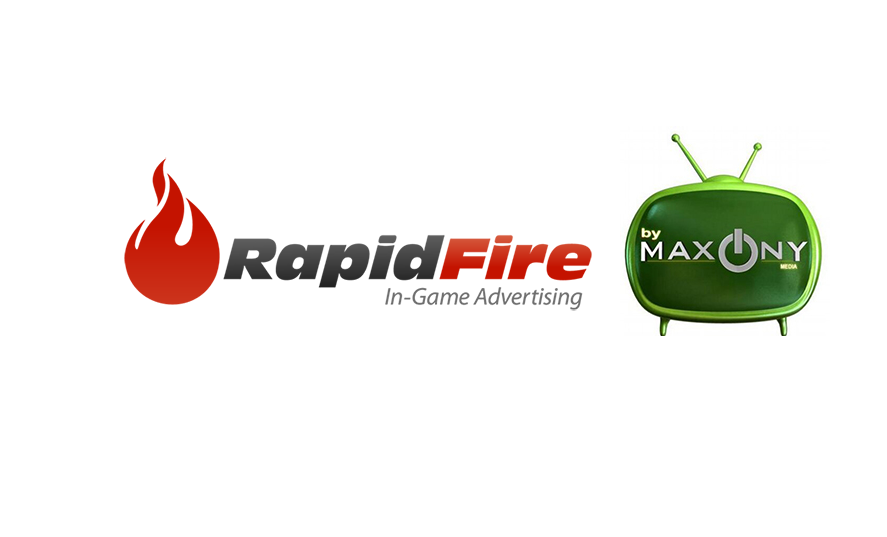 RapidFire and Maxony Media Partner to Bring In-Game Advertising to Turkey
Maxony Media becomes exclusive seller of RapidFire's in-game advertising inventory in Turkey
Vancouver, BC – May 26, 2015: RapidFire, the industry's leading in-game advertising network, is pleased to announce today an important partnership in which Maxony Media will exclusively sell RapidFire's dynamic in-game advertising inventory in the Turkish market. The partnership marks the first time ever, that brands and media buyers in Turkey can advertise inside of console and computer video games in a way that's both measurable and scalable.
RapidFire's technology allows advertisements to be streamed in real-time inside of a video game's 3D environment on objects such as billboards, hoardings, bus stops, and posters – essentially any object inside of a game where a player is likely to see an advert in real life. The dynamic in-game advertising can also be geo-targeted, which enables RapidFire to control ad delivery based on countries, states, or cities. So a gamer based in the USA will likely see different advertisements than a gamer based in Turkey, while playing the exact same video game during identical time periods.
The RapidFire network currently has an impressive reach in Turkey, with over 600,000 monthly unique players, and serving over 22 million impressions to those users each month. To date though, RapidFire has been unable to adequately monetize this user base, and maximize revenue in Turkey to its fullest potential. With Maxony Media now taking the helm, they are extremely well positioned to exclusively represent RapidFire's inventory in the Turkish market, having already formed close-ties with many of the leading brands and media buying agencies in Turkey over the past 8 years.
"We're excited about this partnership, and eager to expand into yet another new market," says Dave Ushman, Vice President of Sales. "RapidFire already has a huge presence in markets like North America, Western Europe, and Asia-Pacific – but we still have many more markets to conquer. Turkey has a significant and passionate population of gamers, and it's truly groundbreaking to be able to give Turkish advertisers a chance to connect with this audience."
About RapidFire
RapidFire is the World's largest in-game advertising company, founded in the fall of 2011 and is headquartered in Vancouver. The company enables advertisers to target millions of highly engaged consumers playing video games across a wide range of gaming platforms and genres. In addition to offering a dynamic in-game advertising network, RapidFire also leverages its relationships with game developers to offer brands the ability to launch product placement and advergaming campaigns. RapidFire is privately held, and is an active member of IAB Canada and IAB UK.
For more information about RapidFire, please visit: http://www.rapidfire.com
About Maxony Media
Maxony Media was founded in 2007. The core business of the agency is media planning and media sales. In 2012 Maxony Media produced its first movie film. As a full service agency, Maxony Media has relationships with most leading brands and agencies in Turkey. Maxony Media is also working to develop cutting-edge advertising technologies. With exclusive sales rights of RapidFire's in-game advertising network, Maxony Media brings a valuable advertising model to Turkey. Maxony Media will introduce brands to Turkish console gamers by using real-time advertising technologies.
For more information about Maxony Media, please visit: http://www.maxonymedia.com
For further information:
Media Contact
Yulia Nesterchuk
(877) 803-6080 ext 702
yulia@rapidfire.com